HAWAII AVIATION PRESERVATION SOCIETY
MISSION STATEMENT: WE ARE DEDICATED TO PRESERVING HAWAII'S AVIATION HERITAGE BY RESEARCHING AND RECORDING THE AVIATION HISTORY OF THE HAWAIIAN ISLANDS. we will endeavor to preserve historic aircraft and to memorialize the aviators who gave their lives in the service of their country. Our goal is to inform and educate the public of the rich aviation heritage of Hawaii.
Picture archives: Current Projects: Past Memorials & Surveys Who we are: links: contact us:
Historic Hawaii Airfields Pages Historical Articles & Anecdotes
Due to a crashed hard drive and the moving of all of the HAPS archives to Arizona in August of 2014, unfortunately this website hasn't been updated for over 6 months. The apparently successful recovery of all the data on the hard drive, we will now strive to make regular updates of this site.
DeMoss Crash Site Located. See update below.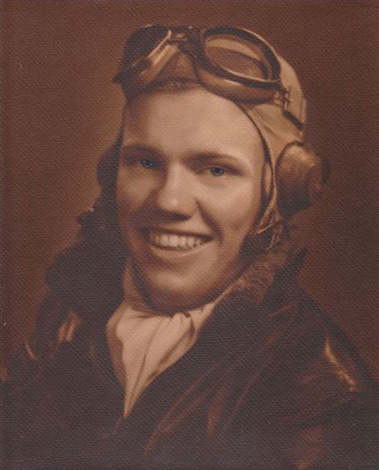 Courtesy DeMoss Family Collection
Ensign Harold Patrick DeMoss, KIA 6/23/45 (BNR)
Harold went missing on a night formation flight out of NAS Barbers Point. Click here to view the accident report on the HAPS microfilm reader. His remains lie buried next to the F6F-3 he was flying that night 66 years ago. Still surviving family members recently contacted Ted Darcy of Wreck Finders International, a group that specializes in finding and returning US war dead home for family burial and closure. This 1948 letter from the Bureau of Medical and Surgical Dept gives the details of Harold's demise to his father after his request for more information. This additional photo of Harold and fellow pilots was taken on the ramp at NAS Melbourne sometime in 1944.
In 1967, Harold's mother made a presidential inquiry as to her visiting of her son's grave, she received this response from President Lyndon B. Johnson's Deputy Undersecretary of the Navy
We are embarking on a public awareness campaign concurrently with DeMoss family members with the hope of finding and then having the Joint POW/MIA Accounting Command launch a recovery mission similar to the Ensign Harry Warnke recovery in 2006.
DeMoss Update
HAPS Located The crash site and informed JPAC of the location in November of 2011. One of our searchers accompanied a JPAC investigative team via a USCG Helicopter in April of 2012. JPAC has put the site on their calendar for recovery of his remains. For more updates, check out our facebook page: https://www.facebook.com/home.php#!/HawaiiAviationPreservationSociety
Click here for a B-24 at Bellows AAF under Camo
The B-24 wasn't as glamorous as it's contemporary bomber, the B-17. Big and boxy with a number of disparaging nicknames, it nevertheless, was the US bomber of choice in the Pacific because of its "long Legs" and ability to carry a heavier bomb load. Over 18,000 were built with five variants and four manufacturers making it the most produced aircraft of the war. (Consolidated, Douglas, North American and Ford)
Military Historian John Bennett's 2011 Kahuku Army Airfield Historical Essay
John Bennett's 2010 Updated Historical Essay for Mokuleia AAF
Six WWII B-24 Memorial Granite Markers have been Donated to the Pacific Aviation Museum
click the link above for an image of the finished of the granite plaques
6 B-24 Crew Memorial Plaques update
Pacific Aviation Museum has accessed the Crew memorial plaques that HAPS donated. The plan is to place them along with other memorials in an area near the restored Ford Island Tower. Work was begun recently to restore and stabilize the historic tower at a cost of approximately $7,000,000.
Updated Oct 2010!
David Trojan Essay on Big Island B-18 Bolo Crash
(Large 5mb MS Word File)
1943 Map of NAS Pearl Harbor Map in PDF format from John Bennett
Updated Photo Galleries with 1944 NAS Approach Charts
PHOTOS OF NAS PEARL HARBOR IN 1945 AND 1946 by Joe Genne'
(Plus updated 1930s JPGs from John Bennett On the Luke Field/NAS Pearl Harbor Pages, click above)
Other Website Highlights Below
The USAF and HAPS dedicated a granite memorial at the Nu'uanu Pali Lookout on 4/5/07, the 65th anniversary of the crash.
For more information and a photo gallery of the crash site and dedication, click here.
NAS Kahului Added to Historic Airfield Pages
August 21, 1945 F6F-5 Ko'olau Fatal Crash Site Surveyed
P-40K 42-46209 12/9/42 Fatal Crash Site Surveyed
July 28, 1945 B-24J Crash Site at Schofield Surveyed
Dec 16, 1942 B-24D Crash Site on Oahu Surveyed
78th Fighter Squadron " Bushmasters" in Hawaii During WWII
Former Bellows based P-51 fighter pilot tells of his shoot down and capture over Japan on 7/3/45
Beautification and Renovation project in the BP NAS Tower Building (Bldg 4)
We Need You !
(to Click On The Picture Below)